With the continuous development of the plot, the Chinese drama Novoland: Pearl Eclipse has become more and more heart-torturing. The two people who love each other, Fang Zhu and Hai Shi, have to be separated. Even Fang Zhu asks her to marry Di Xu to become the imperial concubine.
Why does Hai Shi agree to marry Di Xu?
In the final analysis, it is for Fang Zhu that she agrees to marry Di Xu.
From the beginning, she would rather die than obey, to later change her mind because she understands that only in this way could she protect Fang Zhu.
Fang Zhu is Di Xu's Bai Xi, will bear the danger for Di Xu, and his body has long been overwhelmed. Hai Shi has practiced martial arts since childhood and has excellent kung fu now. After marrying Di Xu, she can naturally take on the responsibility of protecting him. To protect Di Xu from being injured is to protect Fang Zhu's safety.
Hai Shi knows the character of her master. If she does not agree, Fang Zhu will even threaten her with his own life. In order to reassure the master, and also to protect him, Hai Shi has to marry Di Xu.
In this way, Hai Shi and Fang Zhu each protect each other in their own way, leaving all the pain to themselves.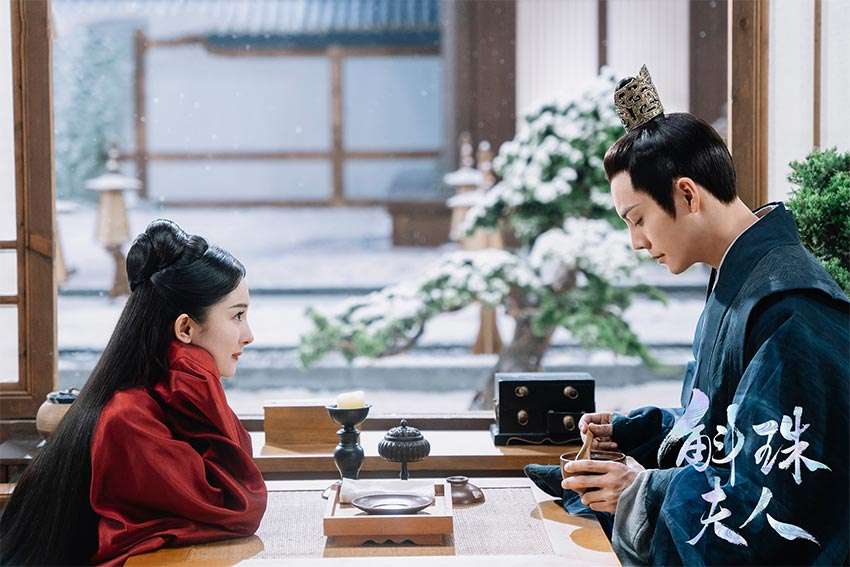 In addition, with the identity of Concubine Chunrong, it is much more convenient to do anything.
Hai Shi has been looking for a way to relieve the occult of Bai Xi. She has never given up the opportunity to be with Fang Zhu. This identity of Concubine Chunrong can provide great help for her to find a way to relieve Bai Xi, and she can also take care of Fang Zhu.
Does Di Xu really love Hai Shi?
Di Xu originally did not indulge in womanizing, now has his own Ti Lan, marrying Hai Shi is originally a deal with Fang Zhu.
Di Xu knows that Fang Zhu and Hai Shi are in love with each other, but he still accepts this matter happily, to keep Hai Shi in the palace as Concubine Chunrong.
Di Xu does this for revenge and curiosity.
When Emperor Di Xu's beloved Zi Zhan was still alive, they had a happy time, and Zi Zang was pregnant. However, in the subsequent rebellion of Prince Yi, Fang Zhu's early siege resulted in Zi Zhan's death.
In order to retaliate, Di Xu will also take away Fang Zhu's beloved Hai Shi.
Di Xu is also very curious about Hai Shi. Di Xu has seen many people who are flattering, but only Hai Shi dares to speak up and write about him, dares to assassinate him openly.
Fang Zhu loves Hai Shi deeply, why does he ask her to marry Di Xu?
Fang Zhu's feelings for Hai Shi are not fake, otherwise he would not save Hai Shi again and again, and sent people to protect Hai Shi secretly. But Fang Zhu refuses Hai Shi time and time again, and even does a very heartless thing, that is, ask Hai Shi to marry Di Xu to become the imperial concubine.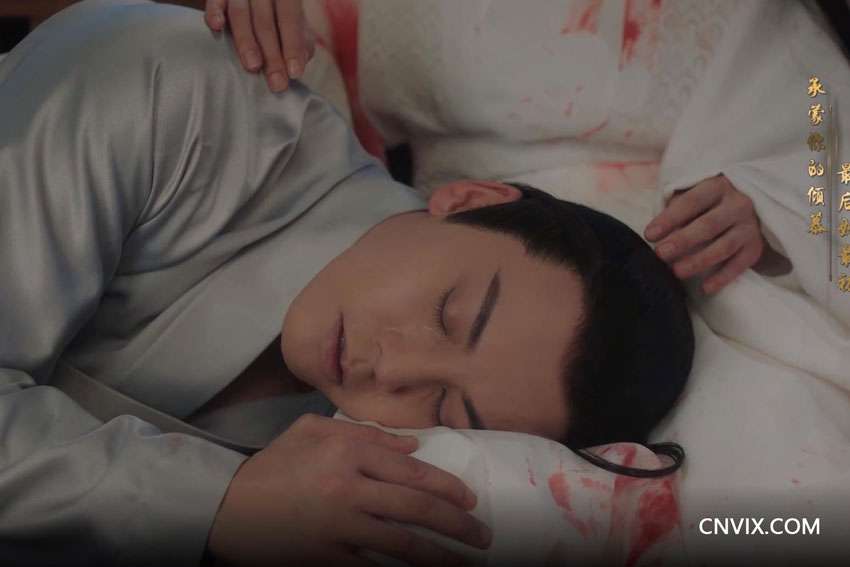 Why?
1
The ancestors of Fang Zhu inherited the title of Duke of Qinghai, and the prince was not him, but because of the rebellion of Prince Yi, his father and brother died in battle, leaving him alone to inherit the title.
The Fang family and the Chu family(emperor) have the Bai Xi covenant, the heads of successive generations of Fang family have to complete the Bai Xi covenant with the new emperor. Bai Xi is a very domineering occult, which can transfer the diseases, injuries, etc. from one to the other.
Therefore, when Di Xu is injured, it will be transferred to Fang Zhu. So we see that when Di Xu is hit by the arrow, he is fine, but Fang Zhu has a chest wound even he is obviously far away.
Such a occult will only put Fang Zhu's life in danger at any time. Di Xu is bent on death, and has many enemies. So he may be gone at some point, and then it is Fang Zhu who will die in front of him.
The Fang family has been unable to escape from Bai Xi for hundreds of years. In order to make future generations no longer suffer from Bai Xi, Fang Zhu vows never to marry. This is the main reason why Fang Zhu refuses to marry Hai Shi.
Fang Zhu doesn't want Hai Shi to bear such pain. He doesn't respond to Hai Shi. He doesn't want to hurt Hai Shi. He doesn't want to give Hai Shi hope. He can't give Hai Shi the promise of living together to the old.
2
After Hai Shi's male costume is exposed, only Di Xu can protect her. Being with Fang Zhu will only become a weakness for others to attack him.
Fang Zhu has offended many people. He can protect Hai Shi while he is alive. But if he dies, as one of Fang Zhu's apprentices, the enemies will take revenge on Hai Shi. He does't want to put the Hai Shi in danger.
Marrying to Di Xu to become the imperial concubine, Hai Shi could be at peace with the Emperor's majesty. In addition, Fang Zhu and Di Xu have known each other for many years. He believes that Di Xu will not be bad to Hai Shi. Even if he is gone one day, Di Xu can make Hai Shi safe for the rest of life.
Fang Zhu loves Hai Shi. As long as it is possible, he is unwilling to ask Hai Shi to marry others! However, he had no choice.