On March 7, the Master of My Own Chinese drama exposed the content of the investment promotion copy. The content of the copy shows that the drama will be broadcast on Youku in mid-March. This TV series is starring Tan Songyun and Lin Gengxin, and it tells the story of the hero and heroine working together as inspirational and sweet love.
This drama is adapted from a popular network novel of the same name, and a relatively complete plot synopsis has been announced: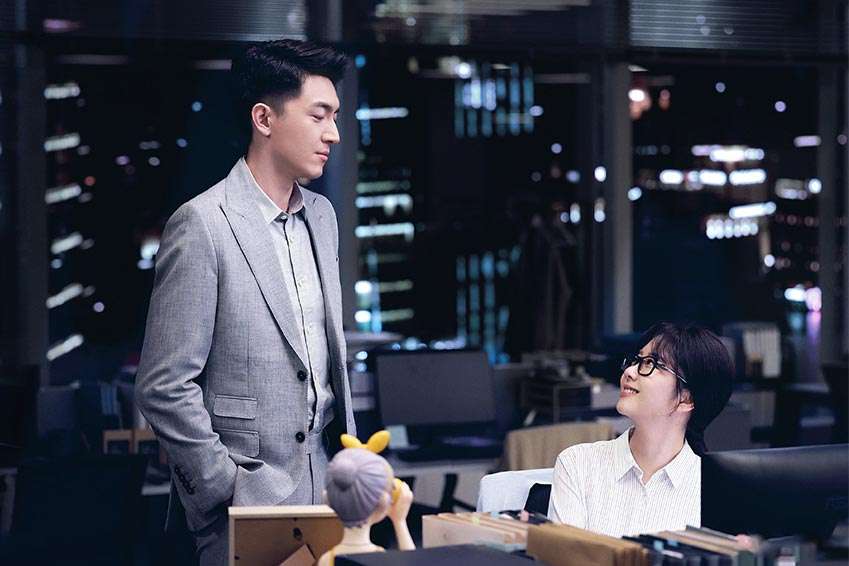 Ning Meng (Tan Songyun) has always had a career dream of becoming an investment director, but her job after graduation is far from her dream. Her boss Lu Jiming (Lin Gengxin) is an investment president with strong business ability. He does not think that Ning Meng can also become a qualified investor. One day, Ning Meng finally makes up her mind to leave Lu Jiming to prove to him and herself that she can do it.
Ning Meng resumes her job search. After all kinds of obstacles, she finally enters Yingshi Investment and startes her promotion. During the process, Lu Jiming is also paying attention to Ning Meng. At first, he doesn't approve of her, but at important junctures, he will still give advice to Ning Meng to help her get through the difficulties. Lu Jiming's long-term investment philosophy has benefited Ning Meng a lot, and Ning Meng has also changed Lu Jiming's attitude towards life. The two influence each other and go hand in hand. After going through countless twists and turns, Ning Meng transforms into a gold medal investor on her own. Lu Jiming also becomes more mature and responsible. They believe that they are the right person for each other.
Up to now, Master of My Own has released a number of finalized trailers. It can be seen from the content of these trailers that this drama adopts a more relaxed and pleasant narrative. There are many comedy rivalry scenes between the male and female protagonists.
The actor Tan Songyun was born in 1990 and is already 32 this year. However, she has a baby face, so that the audience can't see that she is 30+. Lin Gengxin was born in 1988 and is similar in age to Tan Songyun. The two actors are expected to produce a good rivalry in this very youthful drama.