The ending of "Novoland: Pearl Eclipse" is somewhat interesting because it is open-ended. You can think of it as a happy ending, after all, Fang Zhu did not die and became the emperor's teacher, assisting Hai Shi and the little emperor to grow up. But you can also think that it is regrettable, because Hai Shi and Fang Zhu could still watch over and protect each other, although they did not return to seclusion.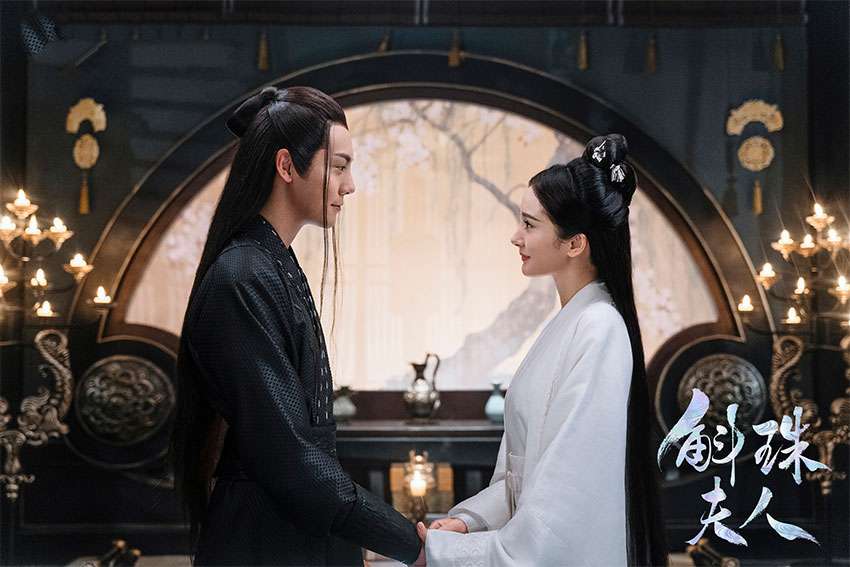 There are three main CP pairs in "Novoland: Pearl Eclipse", namely Fang Zhu and Hai Shi, Di Xu and Ti Lan, Zhuo Ying and Zhe Liu. Fortunately, these three pairs of CPs have all achieved the destined "satisfaction" in their respective fates in the finale.
Fang Zhu and Hai Shi
Fang Zhu and Hai Shi are alive and accompanying each other, this is the best ending for them, right? The two of them have spent half of their lives in the military, although they can not return to seclusion, but they can guard each other. It is also a kind of perfection.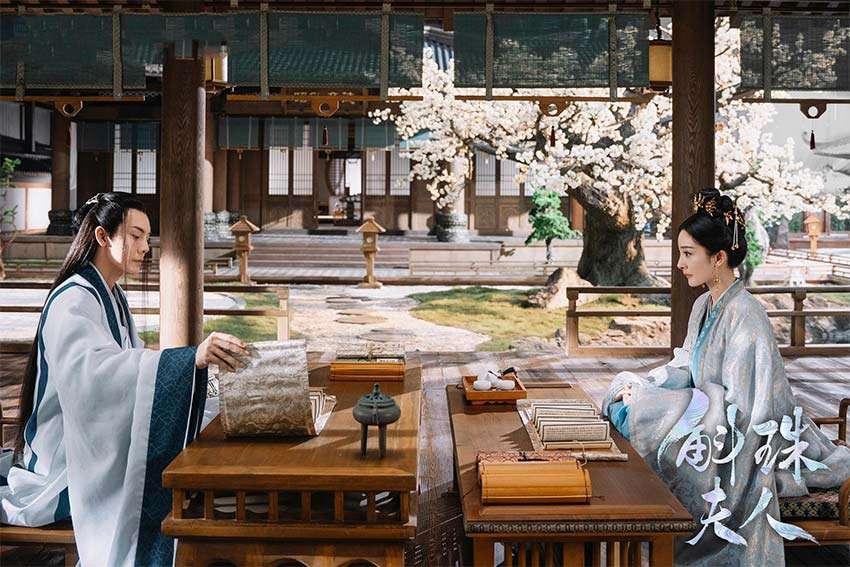 In the last episode, Di Xu and Ti Lan both went offline, leaving behind the newly born little prince, who was weak and his life was at risk. The doctor also failed to help, so Fang Zhu finally chose to be the Bai Xi of little prince again, in order to save the little prince's life. but in fact, at the cost of his own life. After hearing the news, defeating the rebels, the heroine Hai Shi rushed to Fang Zhu desperately.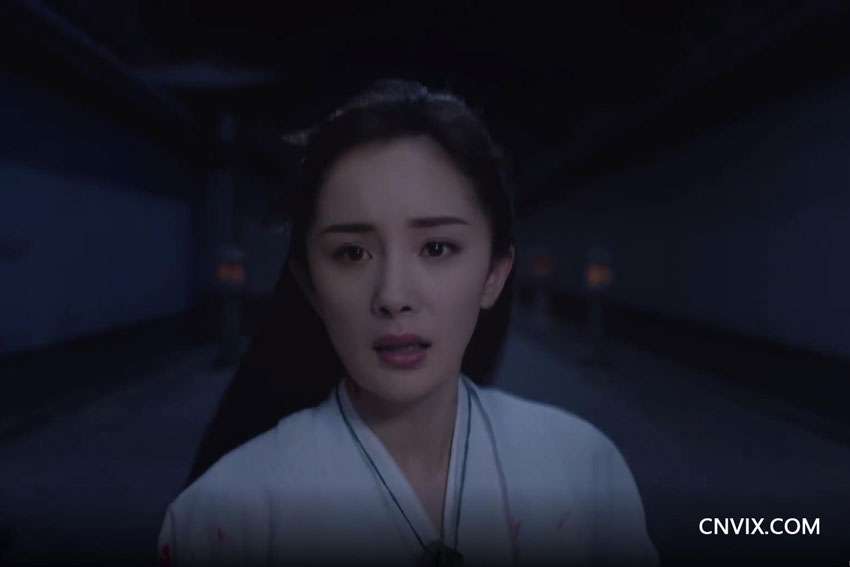 The master and apprentice started a long, tear-jerking conversation. "We can't go back to Yuezhou", Fang Zhu's words directly declared that he and Hai Shi had no results, which was a breaking point for audiences.
Fang Zhu said that it would be nice if he met Hai Shi in his best years. So Hai Shi imagined a picture that could appear early in the life of the young Fang Jianming, that is the long and good life together Fang Zhu said. Unfortunately, no if.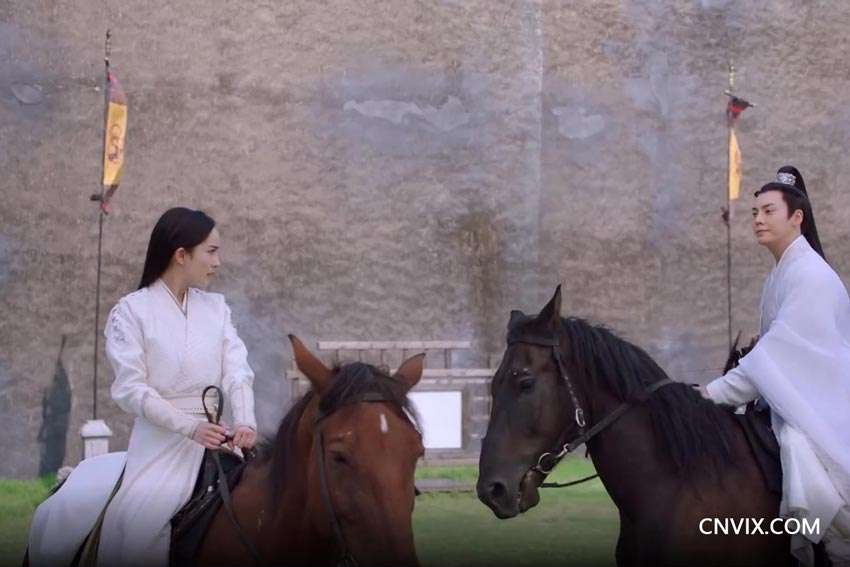 In the end, Fang Zhu just pillowed into Hai Shi's lap and said to her, "Remember to wake me up, don't let me sleep too long."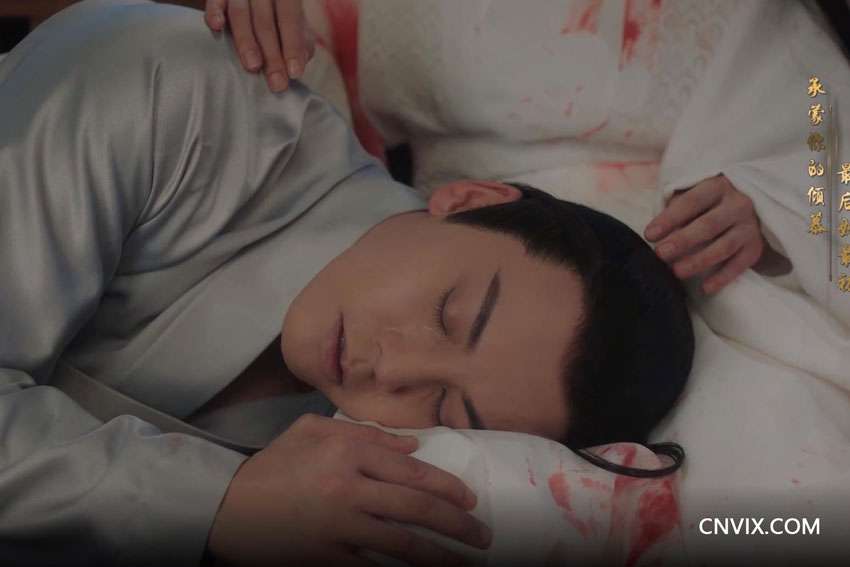 And the time then turned to a few years later, Hai Shi had become the Empress Dowager stayed in the palace.
However, the young prince finally mentioned that he had a teacher. The imperial master was not in good health, and Hai Shi liked to listen to his lectures. And the heroine finally showed a relieved smile, which seemed to show that Fang Zhu might not be dead.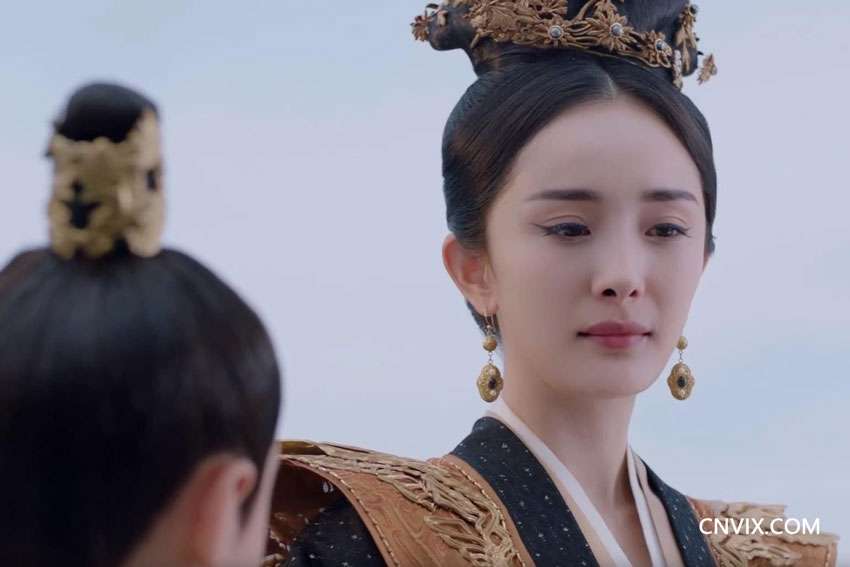 Combined with the previous plot, Hai Shi asked Fang Zhu if he would die, his answer also left the possibility, saying that he might die and might no. This open ending left the audience with hope. After all, hope is what everyone wants.
Sure enough, many people don't know that there is an Easter egg in the ending song. There is a scene in which Fang Zhu appears in a mask.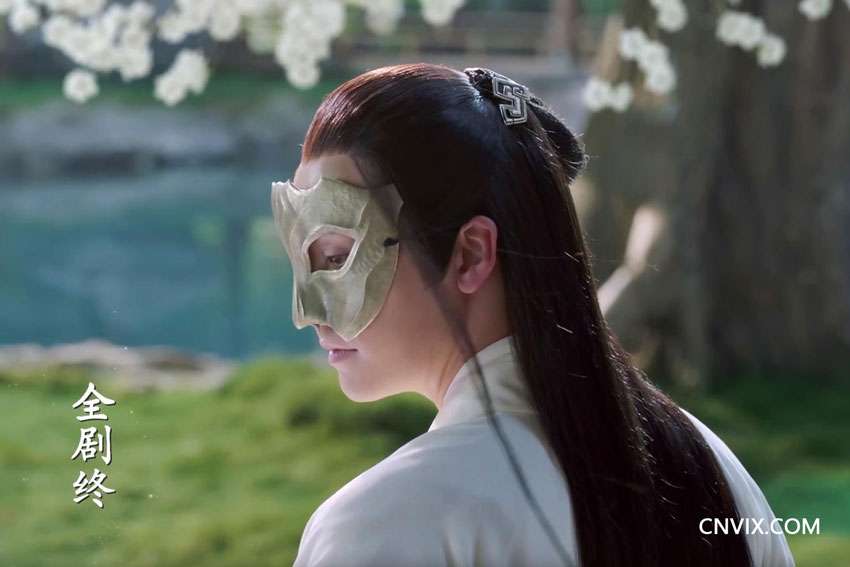 However, many netizens are quite dissatisfied with this ending. They felt that it is forced BE and then forced HE. The plot also had obvious bugs. In short, it is very "heart attack" degree.
Di Xu and Ti Lan
In the last episode, Ti Lan gave birth to a little prince. In order to protect them, Di Xu bravely fought against the rebels, but he was outnumbered. When his life was dying, Ti Lan blocked the sword for him and died in his arms. Di Xu was seriously injured and both died.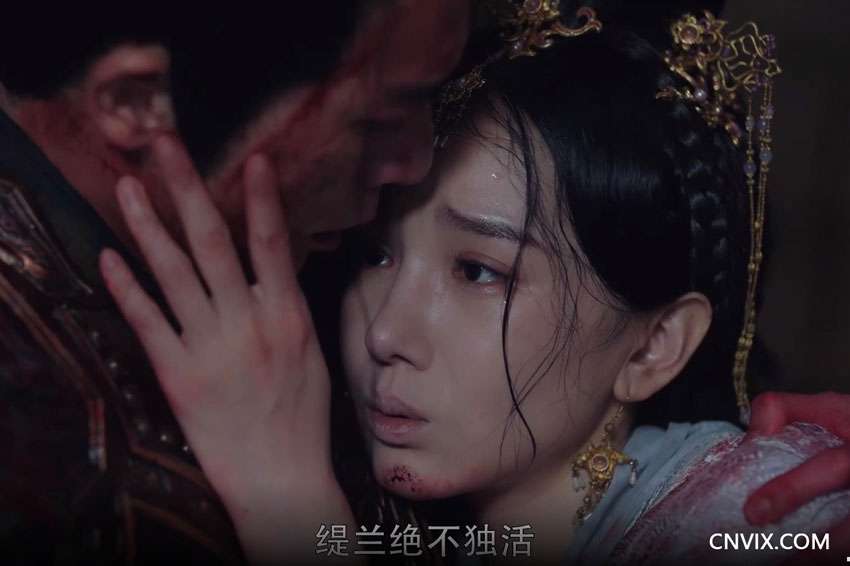 Di Xu and Ti Lan are both dead, why are they also consummated?
The role of Di Xu is tragic. For a throne he doesn't like at all, he has lost two favorite women one after another.
First Zi Zan, then Ti Lan.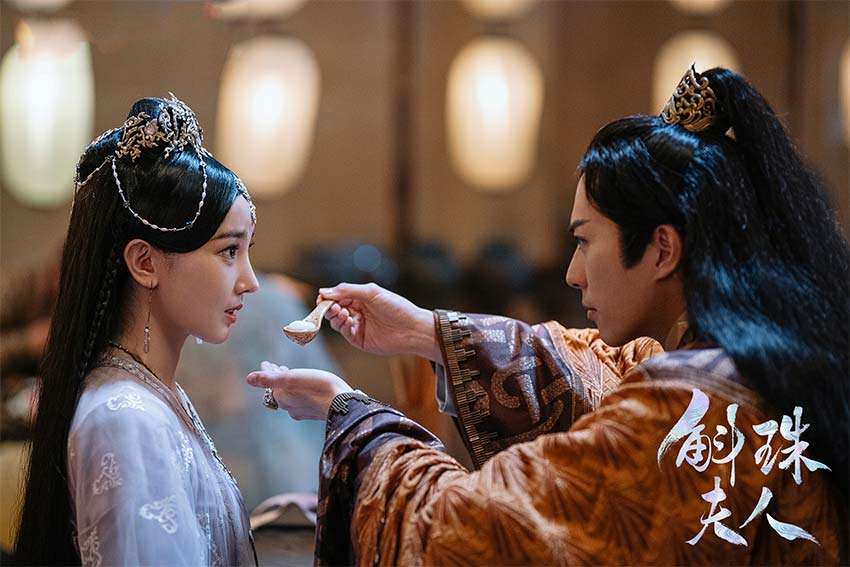 In fact, if Di Xu did not go to rescue Ti Lan, his life would not be threatened.
If Fang Jianming didn't choose to live in seclusion with Hai Shi.
If Ti Lan hadn't been taken away by Suo Lan's people in advance.
If Di Xu didn't go his own way to rescue himself.
If Brother Whistle could rescue Ti Lan ahead of time.
If Fang Jianming arrived earlier...
Unfortunately, no if.
Ti Lan once said that she would always accompany Di Xu, regardless of alive or dead, she finally did it.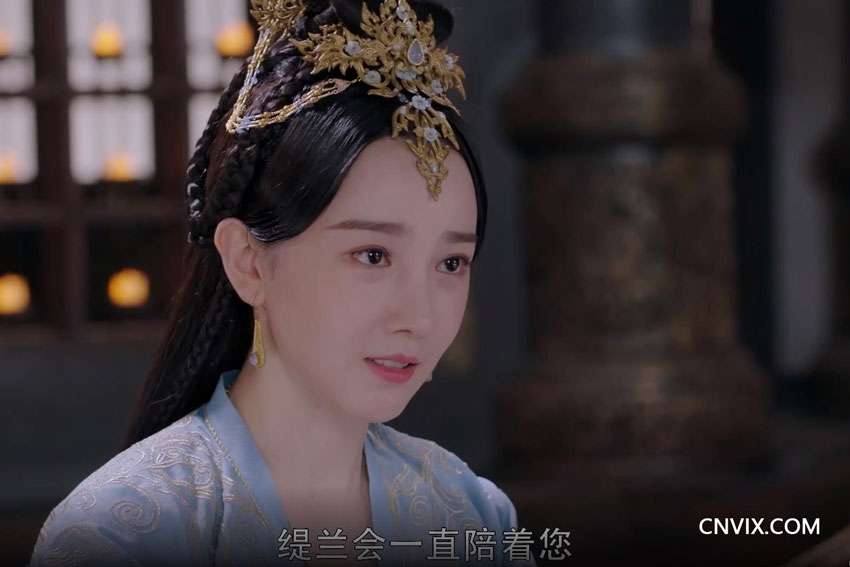 What's more, both of them are suffering no matter who lives, so dying together can be regarded as the completion of this pair.
The two of them are also lucky. After experiencing all kinds of things, they are also in the same heart. They have warmed each other and have a happy time.
Zhuo Ying and Zhe Liu - the real winners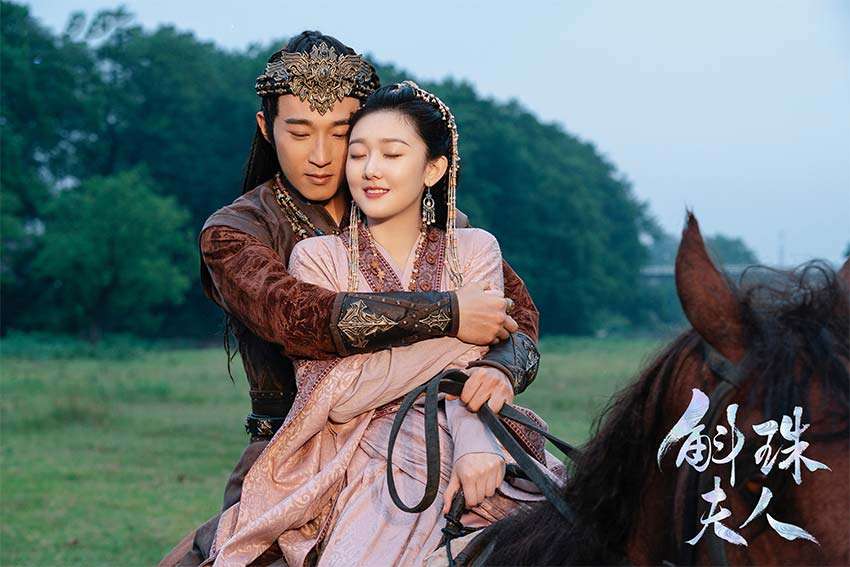 The luckiest thing for Zhuo Ying is to finally wait for Zhe Liu.
At the beginning, Fang Zhu arranges Zhe Liu's suspended animation in order to keep Zhuo Ying's attention and let him have no weakness. Fang Zhu changes Zhe Liu's identity to let her continue to do spy work to help Zhuo Ying unify the grassland country.
Although Zhuo Ying is forced to marry someone he doesn't love and gains power, he also receives a precious gift from that woman - in order to protect him, she died.
In the end, Zhuo Ying finally find Zhe Liu. Although Zhe Liu's eyes are still invisible, but compared to others, his ending was lucky enough.
More importantly, Zhuo Ying at this time has become the king of the grassland country, and he can give everything he wants to Zhe Liu. This is not in vain for Zhe Liu to do spy work for him for so many years.
With both the world and the woman he loves the most, Zhuo Ying is really the biggest winner of the drama.