When the Meet Yourself Chinese drama hit the airwaves, it set off a craze for traveling to Yunnan Province, which was widely praised by netizens. The drama has a light and slow tone, is a idyllic and warm healing drama.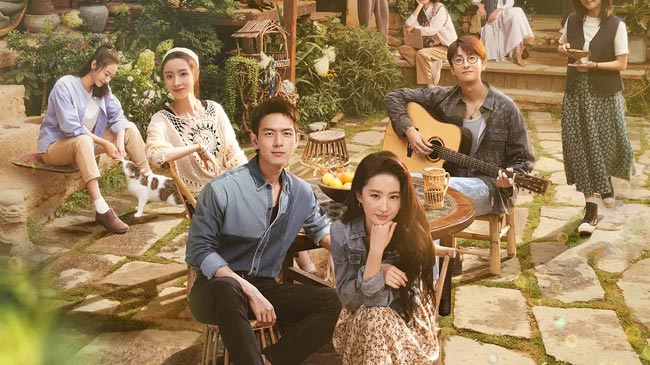 More than 300,000 people have given it an overall high score of 8.7 on Douban, which shows the quality of this drama.
Meet Yourself Review
Meet Yourself mainly tells the story of the heroine Xu Hongdou (played by Liu Yifei), who is the front desk manager of a five-star hotel in Beijing. She has no sense of belonging in life in a big city. As she jokes herself, her performance is not outstanding, her income is not outstanding, and she has only got a herniated disc.
Coupled with the death of her best friend Chen Nanxing, in order to help fulfill her wish, life and work at a low ebb, Xu Hongdou resigned and went to Dali City, Yunnan Province for vacation, where she rested and adjusted in the "You Feng Xiao Yuan"(A Courtyard named You Feng, - means windy courtyard.) in Yunmiao Village.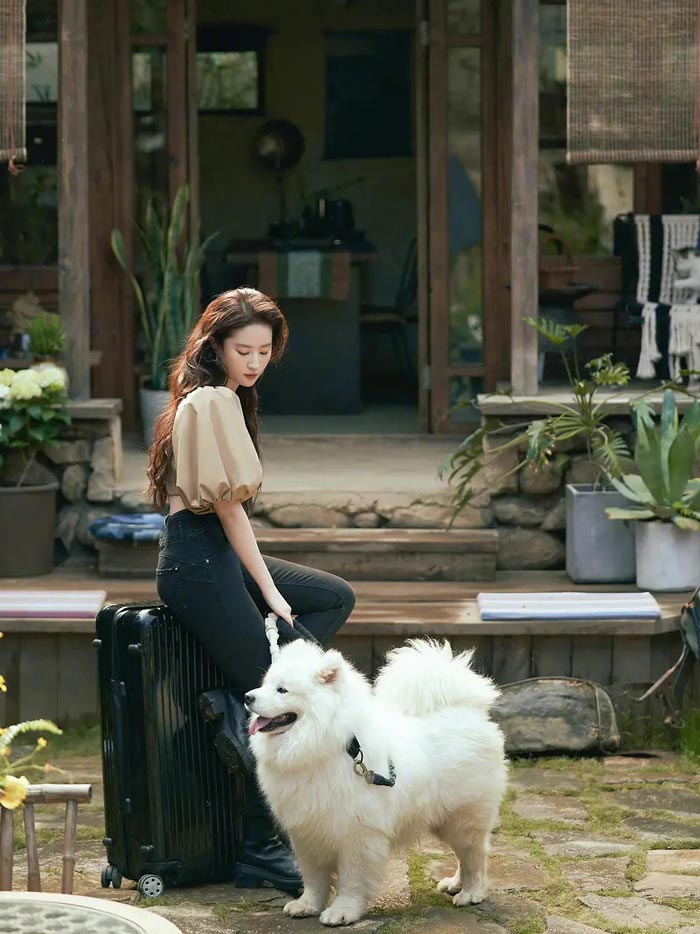 There, she met Xie Zhiyao (played by Li Xian), a local who quit his high-paying job and returned to his hometown to start a business.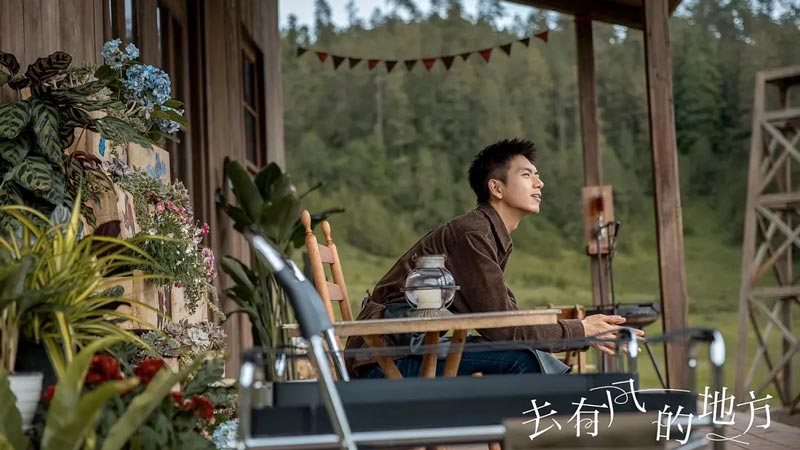 There is also a group of peers who came from big cities: a sociopathic internet writer named Da Mai, a Shanghai-raised dessert chef named Nana who loves to sing, an unemployed bar singer named Hu Youyu, and a business failure Mr Ma who is funny.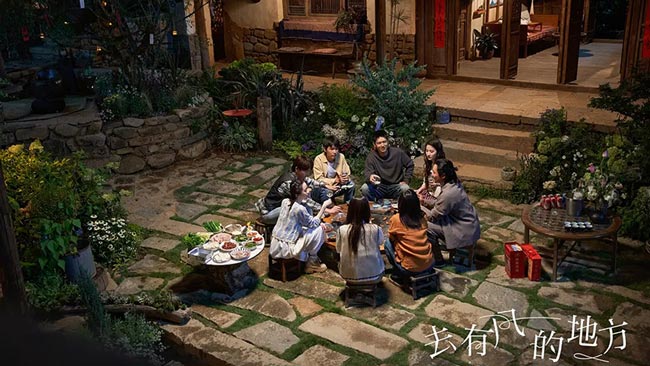 She also got to know the village's grandma, Aunt Agui, Aunt Baoping, Aunt Feng, the younger brother who pooped his pants, Xiaxia who was deceived, Xiaochun and his wife, Hongmi, and four children from the village.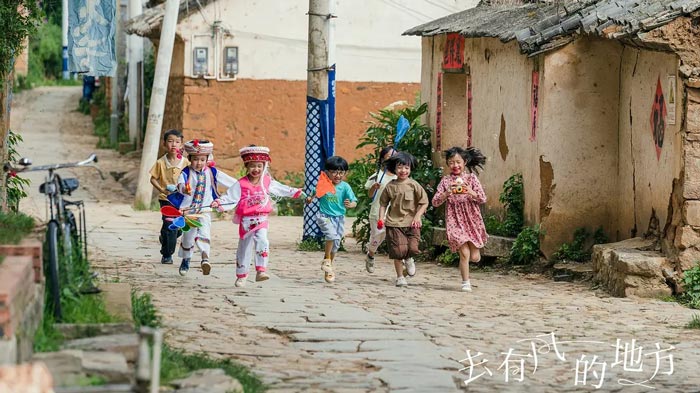 Their characters are particularly brilliant, the lively ones make people laugh, the introverts make people worry, and the childish ones make people love them.
One by one, the vivid characters string together a series of warm and life-like healing pictures in this old street and ancient town filled with sunshine and laughter.
---
The Chinese drama Meet Yourself has beautiful people and scenery. See details in the ordinary, see warmth in the laughter and conversation.
The life there is comfortable and calm, the slow rhythm is like telling the story of this small town.
Plain and profound family love, honest friendship, and heart-to-heart love, also enjoy the beauty of nature, proving the power to warm human emotions.
Many viewers resonated with the characters and life scenes in the play. It likes a gentle breeze, opening a journey of spiritual healing for everyone.
---
Xu Hongdou quietly reads a book, feeds the cat, and teases the dog in the courtyard, enjoying leisure time in the afternoon.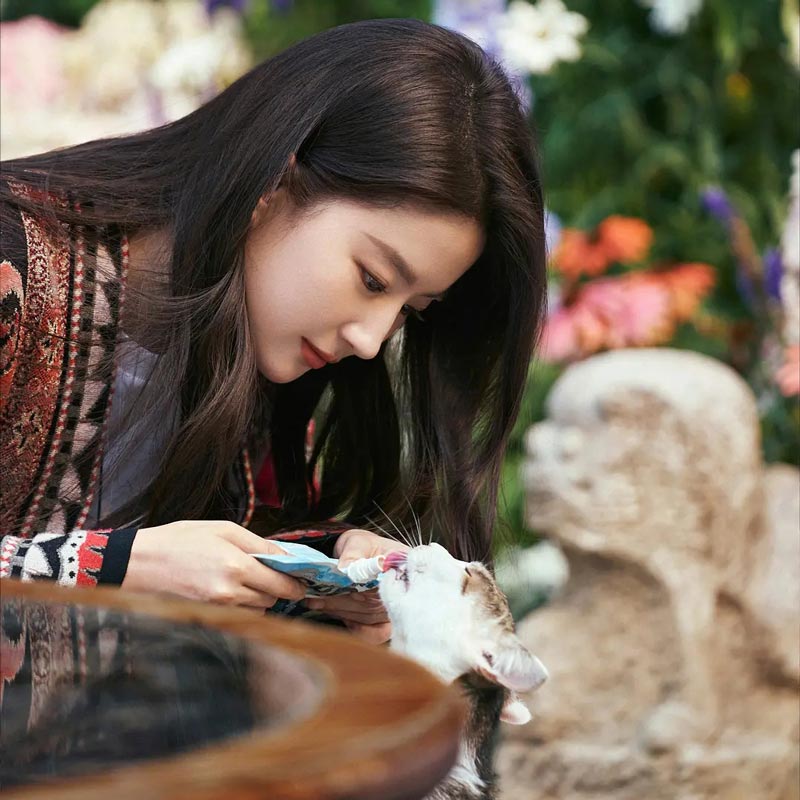 Neighbors are separated by a wall and can make dinner appointments with just a shout.
The faint aroma of toast on Grandma makes many viewers miss the unique smell of their own grandmothers.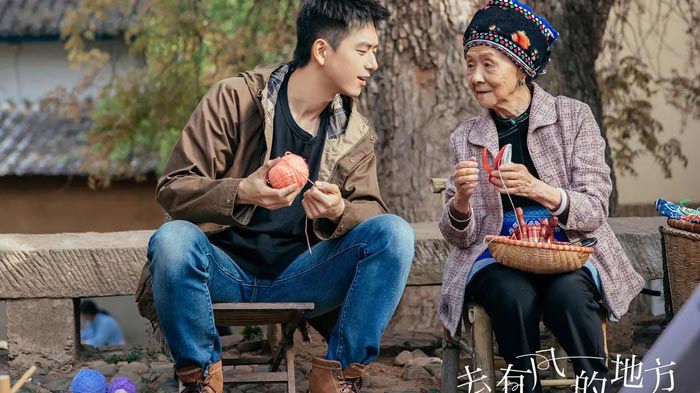 There are flowers, grass, cats, and a man who meditates silently in the courtyard. Everyone will chat, talk, and have late-night snacks late at night.
When you can't sleep at night, you can have a bowl of hot noodles.
There are also many Yunnan delicacies, including mushroom soup, pancakes, rice noodles, and chicken claws.
There are also intangible cultural heritage woodcarving craftsmen in the village, and you can see the inheritance of intangible cultural heritage.
Grandma loves children. She is always laughing and playing with her two grandchildren, and she also helps tie her hair.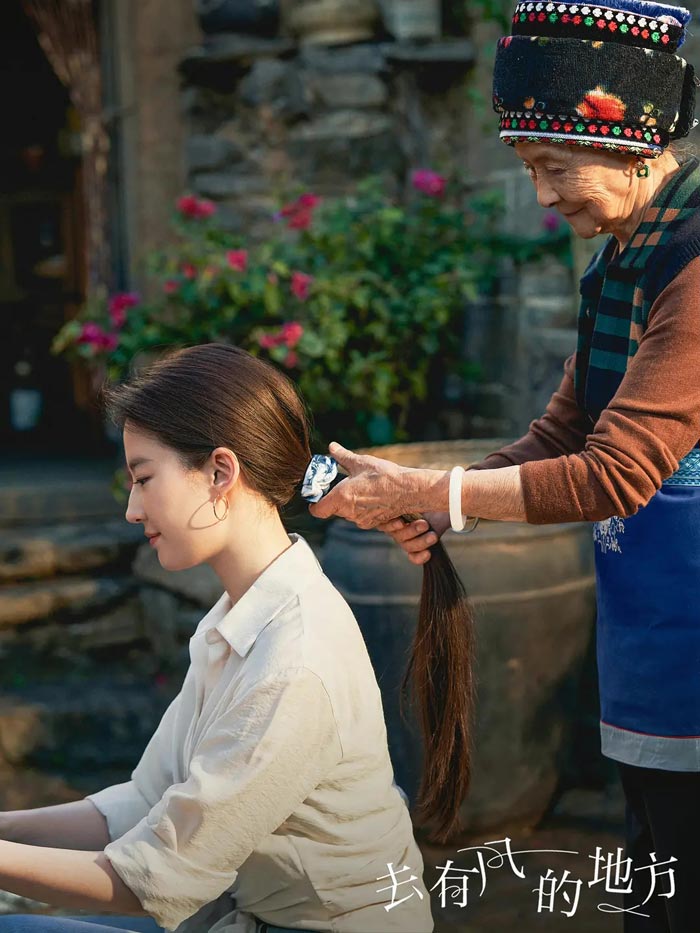 There is endless cherry wine to drink, endless roadside kebabs to eat, and endless conversations about the past.
The courtyard has become a peach blossom garden with a fresh breeze blowing.
Xu Hongdou, who just wants to be a "waste" quietly, and Xie Zhiyao are attracted to each other. He took her for a ride on the white horse, bought a pair of shoes for her to walk independently, and she went home with him to have a bowl of hot meal... They slowly came together like this.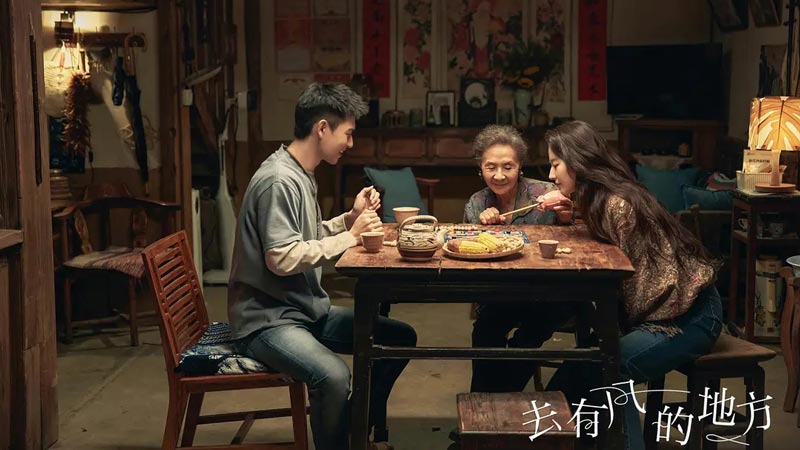 Here, Xu Hongdou and others from outside to the courtyard were moved by the hard work and resilience of the local villagers and their bitter and sweet life. They re-examined the past, helped and inspired each other, sorted out their moods in a windy place, and gained the strength to start again.
---
Meet Yourself shows the true "pastoral" look of China in an era. It is a true reflection of the life of rural villagers in modern China. From the plot setting to the performance of the actors and the selection of costumes, props, and scenes, everyone can feel the sincerity of the production team.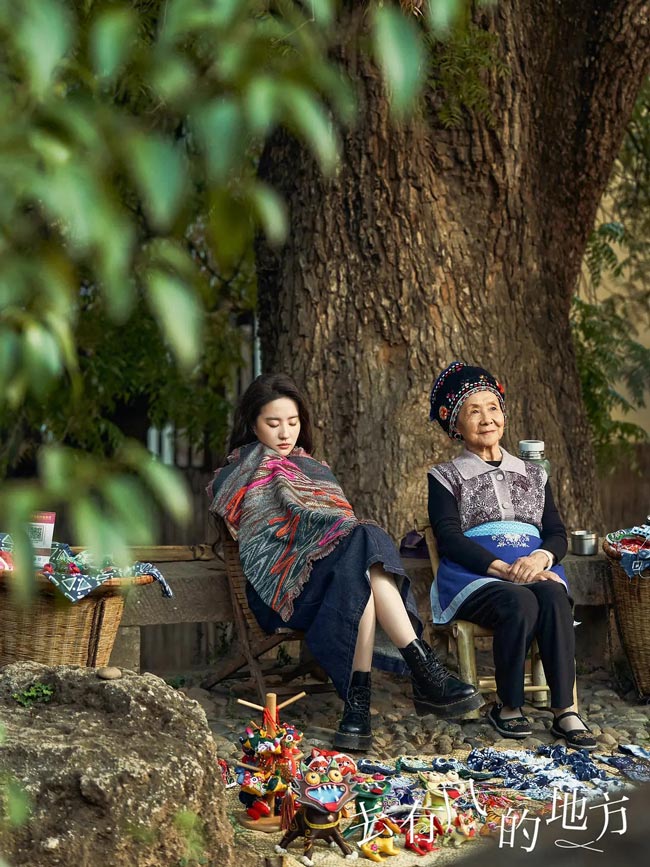 The power that can heal us is not surreal, but precisely the reality itself, a series of beauties that exist in reality itself and perhaps ignored by us.
With an idyllic plot, the drama brilliantly presents Dali's scenery, quiet countryside, simple folk customs, friendliness of the countryside, delicious food, exquisite craftsmanship, and healing life.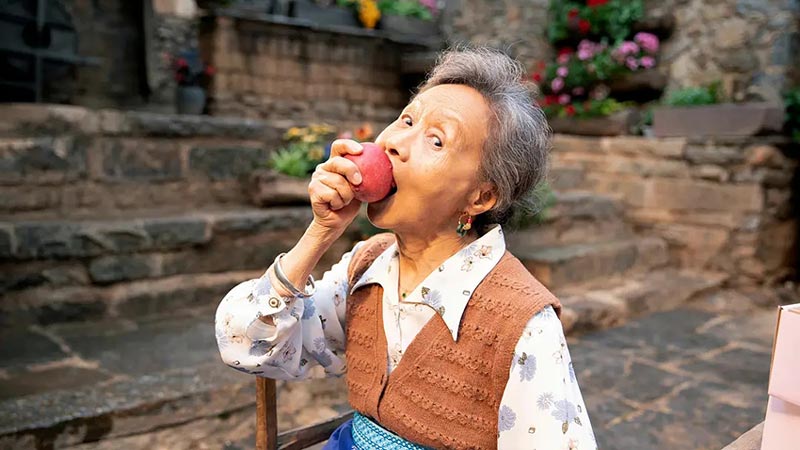 Under the director's camera, the majesty of Cang Mountain and Erhai Lake, the blue sky, the endless fields, the wind-blown wheat fields, the rapeseed flowers blooming everywhere, the old villages on the Tea Horse Road, the Yujin Bridge in Shaxi Ancient Town, and the century-old stage, are all unreservedly shown.
These beautiful landscapes make people thoroughly relaxed physically and mentally after seeing them, and likewise heal the soul.
Meet yourself, that is what you aspire to.